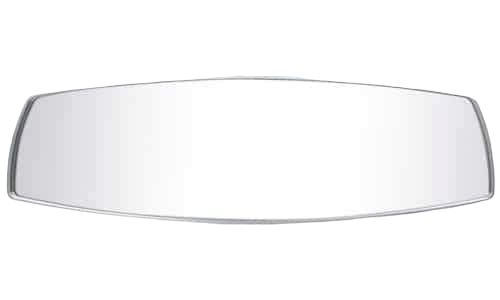 Replacement Lens For VR-140 Panoramic Mirror
P12848-13
---
In stock, 3-5 day processing time required for all orders, followed by shipping time

Inventory on the way
On any reflective surface, scratches are bound to happen. Minimize scratches by following the cleaning instructions that accompanied your mirror. Scratched lenses are not covered by the warranty, but there is a replacement program that will insert a new lens into your housing. Replacement lenses can be purchased below. Upon receipt of your mirror at PTM facilities in Oak Ridge, Tennessee, repairs will be made within 48 hours and placed in shipment back to you. Return shipping cost is included in the price of the repair (contiguous United States).
For proper replacement, you must:
1. Return the entire housing containing the reflective lens.
2. Send a copy of your paid PTM Edge Internet receipt for mirror lens replacement (issued when you execute your purchase of the lens replacement below).
3. Remove your mirror housing from the bracket and send the housing and damaged lens to: PTM Edge 1010 Larson Dr. Oak Ridge, TN 37830 attn: Replacement Lens.