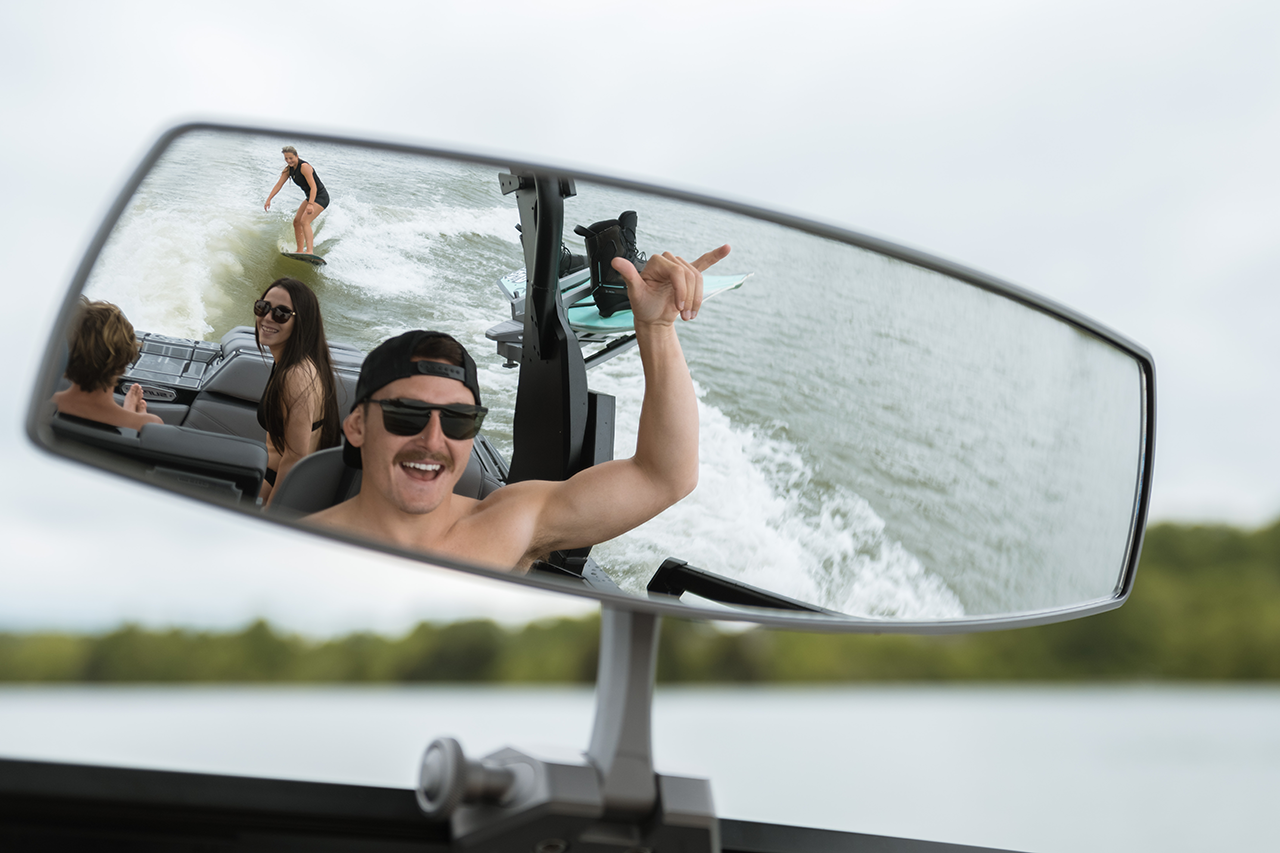 ★★★★★

Your stuff is expensive, but I'll pay it cause the quality and customer service is amazing.

Matt

Oregon
★★★★★

It's tough to find a business with customer service like this in the world any more and PTM is top notch in my book.  I will buy all the products I can from them and I will tell everyone I know to do the same. Jason
and PTM are #1 and I can't thank them enough. 

Tom

Missouri
★★★★★

Thanks for all your help with getting me the correct bracket for my boat! Your company makes a great product I won't own another boat without your mirror on it.

Colby

Texas
★★★★★

I am a general contractor who believes customer service is of utmost importance and is lacking in today's society.  Many things can go wrong throughout a construction process (or manufacturing), but it's how those items are handled which make all the difference in the eyes of a customer. You've been beyond helpful and I truly appreciate PTM Watersports.

Frank

Michigan
★★★★★

The mirror fits perfect on the Manitou- and my wife says
it's the best money we've spent since buying the boat.  Great quality, everyone on the boat is impressed at the form and finish.

Shawn

Georgia
★★★★★

Jason, I want to give you guys a huge THANK YOU for the super quick turnaround you did in getting my Rack fixed and returned by this past Saturday. It came 30 minutes prior to me leaving for Lake Mitchell, so I was able to carry it with me and install for the long weekend. My family is also thrilled because they can now swing the boards in and out.

David

Alabama
★★★★★

I can't recommend PTM enough. I had an issue with on of their racks that my dealer wouldn't or couldn't address. I contacted PTM and not only did they cover it, they went above and beyond to get it back to new. Jason in their customer service was all over it. Had me back up within a week. These guys are awesome.

Anthony

Missouri
★★★★★

Worth every penny! I can't tell you how impressed I am with your product, Jason Blanton, and your customer service. Quick responses solely focused on offering your customer the best experience. As impressive as your products which are 2nd to none.

Kyle

Washington
★★★★★

Absolutely, the best company and customer service I have experienced. I was floored by the quick response and the help I got. They repaired my damaged rack (completely my fault) and got it back to me within a day of receiving it. I'm a huge fan! Thanks Jason!

Jay

Tennessee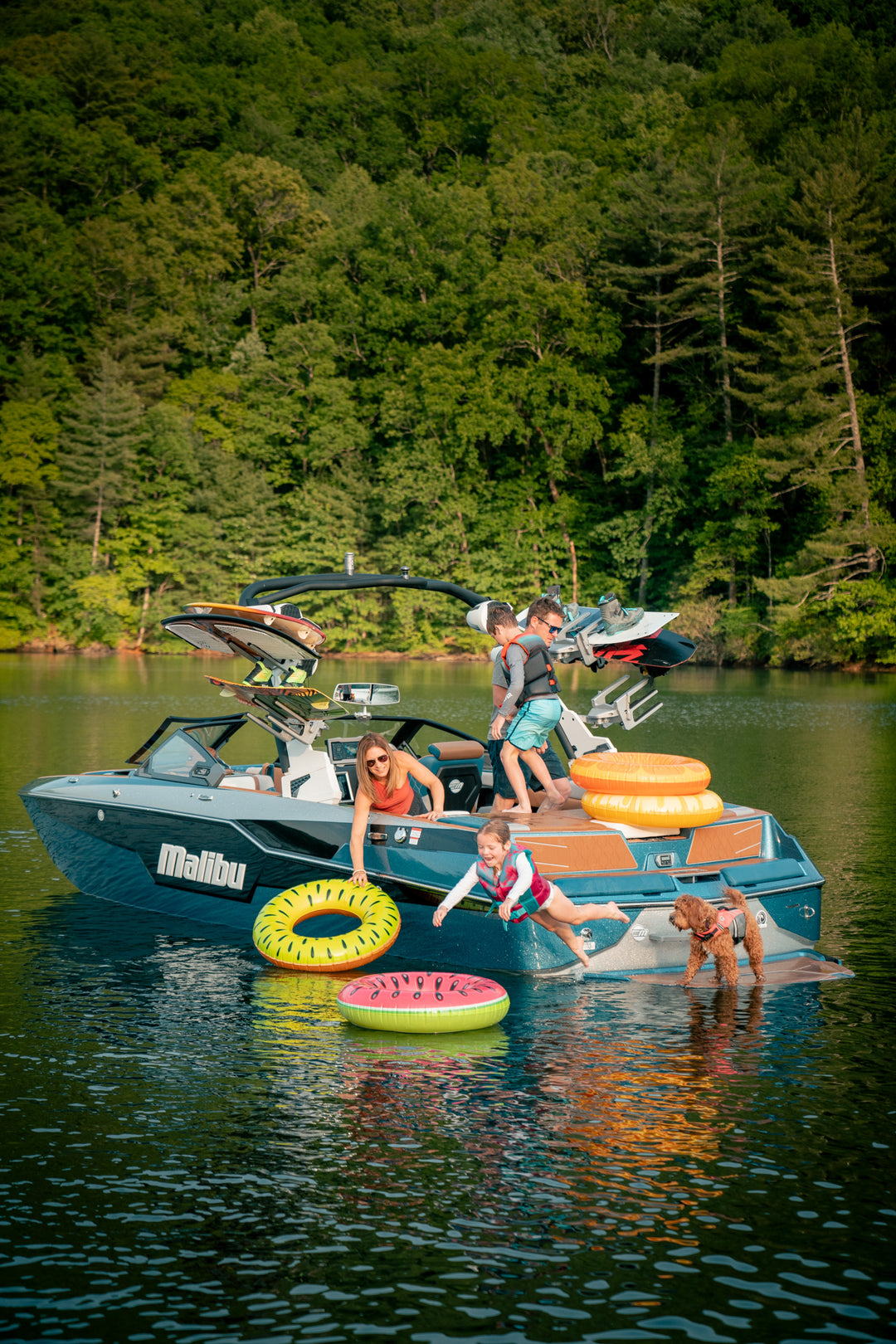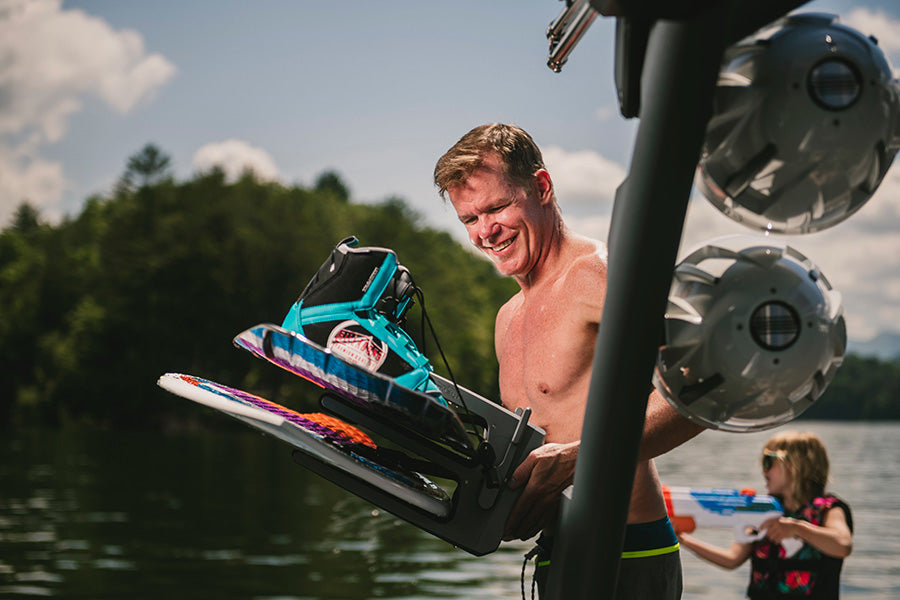 world-class
customer experience
Our customer service team takes pride in solving problems for you. We're here for you through the entire lifecycle of our products and strive to exceed your expectations.
★★★★★

Having a second set of eyes on your kids while towing them in any variety of watersports is inherent parental responsibility. The prescription grade optics provide unparalled viewable range...we've never seen a mirror like this.

Alan Wendt

IBEX Innovation Award Judge
★★★★★

From the very first minute I used the VR-140 I was converted. It opens up a whole new world of sight from the drivers seat. Before now, I have been using 2 separate mirrors on my boat at the same time to try and eliminate blind spots, but the both of them don't do near as good a job as the VR-140.

Travis Moye

Professional Boat Driver & Coach
★★★★★

The biggest thing I like is the fact that I can see the rider when they go to cut out, and I can see their whole progression all the way through their trick... this is definitely the best option on the market.

Cobe Mikacich

Pro Wakeboarder & Coach
★★★★★

It [the mirror] has revolutionized the way we coach... I'm able to keep my vision down the lake, but I can still see the skier go through all 6 buoys of the course without ever turning my vision away from my path.

Wade Cox

Pro Slalom Coach
★★★★★

The image stays clear when I'm watching my rider. It's not jiggly or blurry, it's just really clear and I can see my rider the whole time they are on the water.

Tarah Mikacich

Pro Wakeboarder & Coach
tell us what you think
Are we hitting on all cylinders? Do we need to improve somewhere? We value your feedback and would love to hear what you have to say.